The Blog
---
Posted on September 14th, by loupardi in
Content
,
Copywriting
,
Portfolio
.
Comments Off

on Retrojan product branding and website copywriting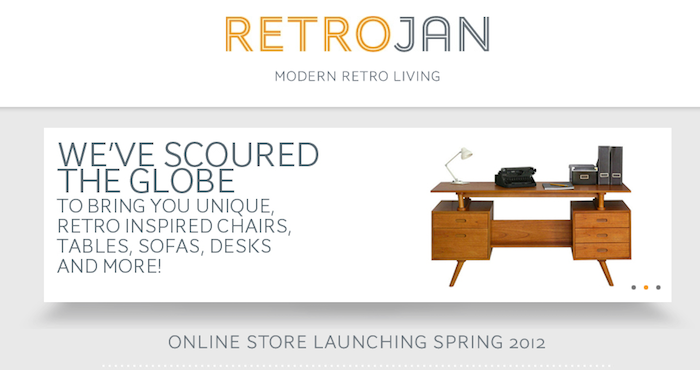 Client: Retrojan
Brief: Provide concepts for and name furniture and interior products collections. Provide fun, engaging SEO copy for Retrojan's website. Copywrite brand and owner biographies and key messages for multiple purposes including LinkedIn, social media and public relations.
In collaboration with: Marketing: Code Name Max, Public Relations: Kate & Co
It's here: www.retrojan.com.au
Excerpt from furniture website copy:
At the end of the day you just want to fall into someone's arms, and they may as well be Ginger's. Lie back in one of these gorgeous lounge chairs, put your feet up on the stool and take a load off.
These are the kind of lounge chairs that are comfortable in front of the TV or in a study nook and will even let you drape all your clothes over them in the bedroom.
Have you been looking for the right lounge chairs to take … Read More »
---
Posted on September 14th, by loupardi in
Copywriting
,
Portfolio
.
Comments Off

on FoodServeX website copywriting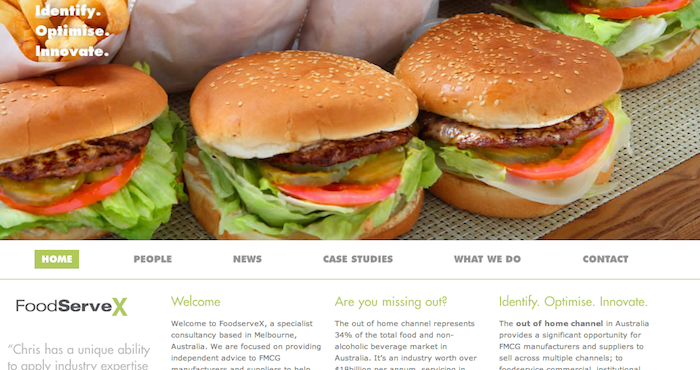 Client: Kish+Co
Brief: Provide website copy communicating FoodServeX' unique out-of-home channel consulting service offering to a diverse audience of small, medium and large companies.
Action: Interviewed client, identified target market, created the 'Identify. Optimise. Innovate.' model to effectively summarise FoodSeveX' broad offering. Provided website copy (excluding case studies).
In collaboration with: Design: Kish+Co
Visit the website: www.foodservex.com.au
Excerpt from website copy:
The out of home channel represents 34% of the total food and non-alcoholic beverage market in Australia. It's an industry worth over $18billion per annum, servicing in excess of 100,000 outlets.
With a correctly executed strategy, the out of home channel presents opportunities for manufacturers and suppliers to sell more product, at better margins, growing profit and optimising returns on investment.
---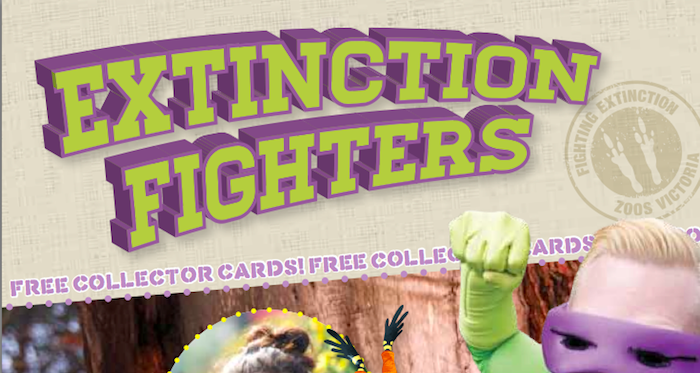 Client: Zoos Victoria
Brief: Connect young zoo members with 20 extinction fighter characters, fostering an interest in their welfare and the extinction fighter spirit.
Action: Presented concepts for online, offline and on site activity. Created, published and edited 'Extinction Fighters', an ongoing quarterly kids magazine sent to over 38,000 households. The magazine included a comic strip, keeper and animal profiles, craft activities and more.
In collaboration with: Design: Kish+Co, Print: Finsbury Green
Excerpt from Orange-Bellied parrot profile:
These colourful little birds are one of only three parrot species in the world to migrate, nesting in Tasmania before making the big trip over to Victoria and South Australia to make a new home over winter.
Despite their small size, these plucky birds are far from quiet. In fact, the Orange-Bellied Parrot's call is so distinctive its been given its own name – a Tzeet!
However, things aren't going … Read More »
---